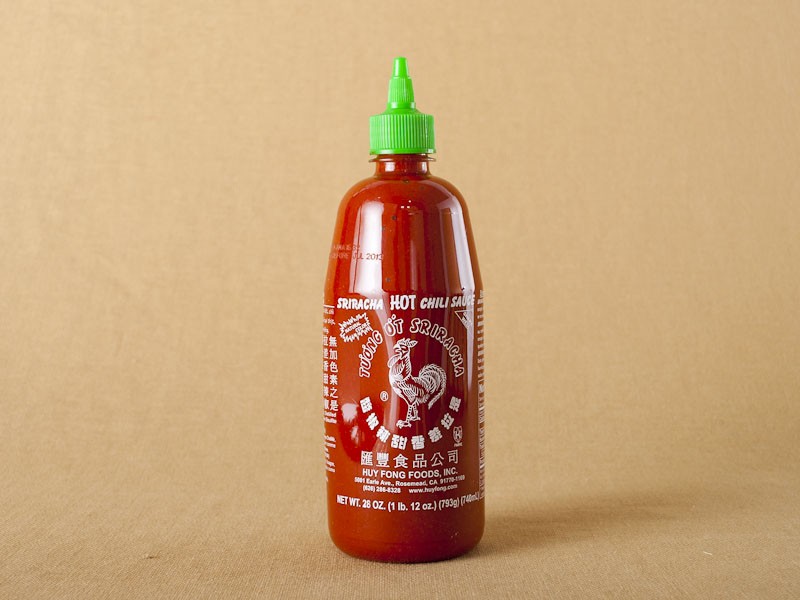 Huy Fong Foods Sriracha is a rare sight in Thailand despite sharing its name with one of its towns. Such bottles can only be found in the possession of those that have travelled abroad and brought them home as souvenirs. However Thailand has its own local varieties of Sriracha with a flavor quite distinct from that of its younger sibling.
The Huy Fong Foods Sriracha was cooked up by David Tran, a Vietnamese immigrant to the US who based his recipe on the Thai sauce. He began his business in the 1980s selling hot sauce in bottles to local Asian-Americans in Los Angeles. His first costumers were Vietnamese restaurant owners seeking to add a bit of spice to their pho, and by 2009, he was selling 10 million bottles a year. In the United States, his Sriracha sauce has built up a cult following becoming the standard for sriracha sauces in the region.
The sauce itself is a combinations of garlic, saltiness, sugar, and vinegar, making it slightly sour compared to its Thai counterpart. Huy Fong Foods Sriracha is made using red jalapenos, an ingredient not typically found in Thailand, so many Thai sauce companies have begun advertising their Sriracha sauce as the authentic experience. Mr. Bancha Winyarat, deputy managing director of Thaiteparo, a sauce company, stated that he believes popularity of the Huy Fong Foods Sriracha would actually help in the advertisement of Sriracha sauce in general. A larger interest in the sauce would allow for Thai companies to carve out a niche for those seeking the more original, more Thai experience.
Unfortunately, Americans have grown accustomed to the flavor as their standard, and, as a result, find the original Thai sauce unusual. But companies remain optimistic that Thai Sriracha is still popular among Thai communities and is open to tweaking its recipe to satisfy American demand. Huy Fong Foods Sriracha is intended to be paired with Pho, but Mr. Tran admits that he considers the sauce to be Thai in origin. He regards his Sriracha as a variation of the original recipe adjusted to his own taste. Nonetheless, Sriracha sauce continues to grow in popularity worldwide, and people will come to appreciate the distinct flavors inspired by Thailand's diverse cuisine.